Big White: It's The Snow
Big White is one big white mountain and it truly is about the snow, as per their website … and the fog and cold! For frequent visitors we call it "Big White" because of we are often fogged out or rather "white out" hence the "big white" meaning to us. That said, our December trip was absolutely the opposite – we had the best weather with clearest skies although a bit snippy.
A bit snippy may be an understanding – at our comfy chalet (more on this later) we registered a brisk -26C. Uh huh -26C without wind chill. At the base of the slopes before getting on the chair lifts we were told by the chair operator to "Stay warm!" as it was -28C. Lucky for me I decided to forget my ski mask during my mad pack and rush! BOY did my face freeze over at the top!
6 yrs ago I was the pro tour guide;Not anymore! Awesome weather,runs,wipe-outs&best of all the brotherly company #bigwhite #brothersforlife pic.twitter.com/jT9zN2urZ0

— Abraham Chan (@AbrahamChan88) December 13, 2016
For the most part even though it was cold we were dressed for the weather and absolutely loved the warmth of the sun from the open clear skies – Madaleine soaked in all the rays with the cold dense air and we are now believers of the Nordic way to encourage babies to sleep in the cold (Google "nordic baby cold sleeps"). Madaleine had a small growth spurt on the tail end of our trip – third and fourth day.
Right about the trip! 
Getting to Big White can be both fun and stressful all depending on your confidence with driving on packed snow (with ice patches or rather really slippery parts), possibly passing semi trucks, not waiting for the snow plow (if you do not want to do this schedule your trip for prime peak seasons, we went on a Sunday morning) and your vehicle – my GMC Safari AWD truck with the good ole Goodyear Duratrac bite into the snow and stuck well even though we still had some slips here and there. Later if you watch the included YouTube video you will see highway snow conditions when we went (again not plowed) a night time slip and on the way home when the highway was plowed. Huge difference. Just remember, drive at your pace, never let anyone push you to go faster (even if that someone is me hah ha) but try to try in a lane and not in the center of lanes – be courteous to others, say thank you to truck drivers who move FAR over to let you pass and be that someone to slow down and move over for the speedy folks.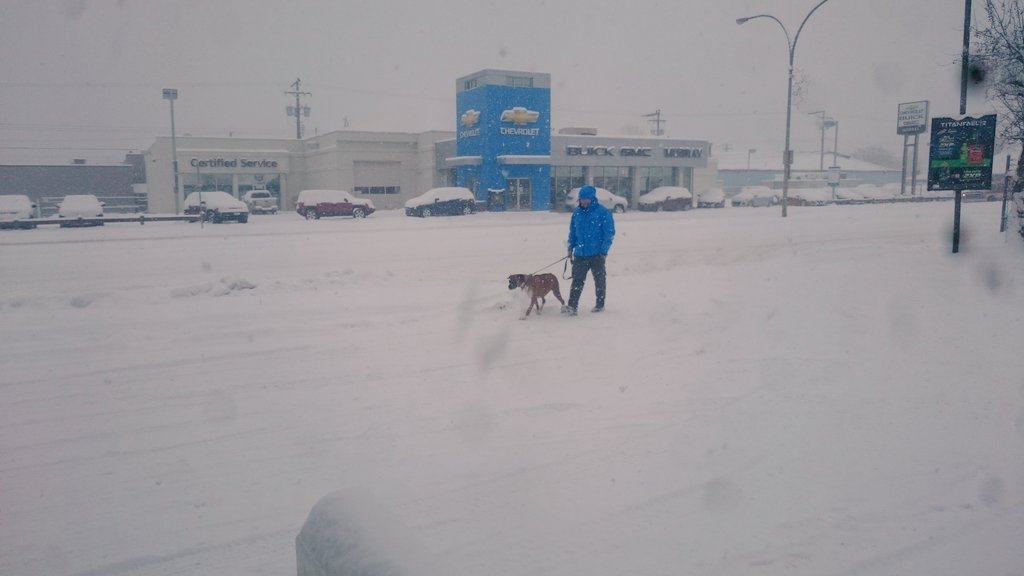 Another tip as with any commute is to allocate enough time – the trade off of speed for lost time is never worth it. Just remember it is winter and daylight is shorter. Expect dark conditions to creep in at 16:00 and if snow is falling (as it was for us) you are in for a driving treat *insert sarcasm emo*. We left Richmond around 08:30 and 3 stops later for Madaleine to feed with a visit to Sports Chek to pick up the Biggie Card, we arrived at our chalet just a touch before 17:00 – it was black dark but absolutely gorgeous with the moon rays reflecting off white white white objects.


The chalet we rented through Owners Direct was fantastic! 3-Stories with a heated garage (check with the owner regarding the height for larger vehicles like my truck), 4 bathrooms (3 full baths), 4 rooms, several sofa beds in open lofts for a total sleeping space of 16 people and more if willing to sleep on air mattress (bring your own), fully functional kitchen – check out the roast and other foods we made!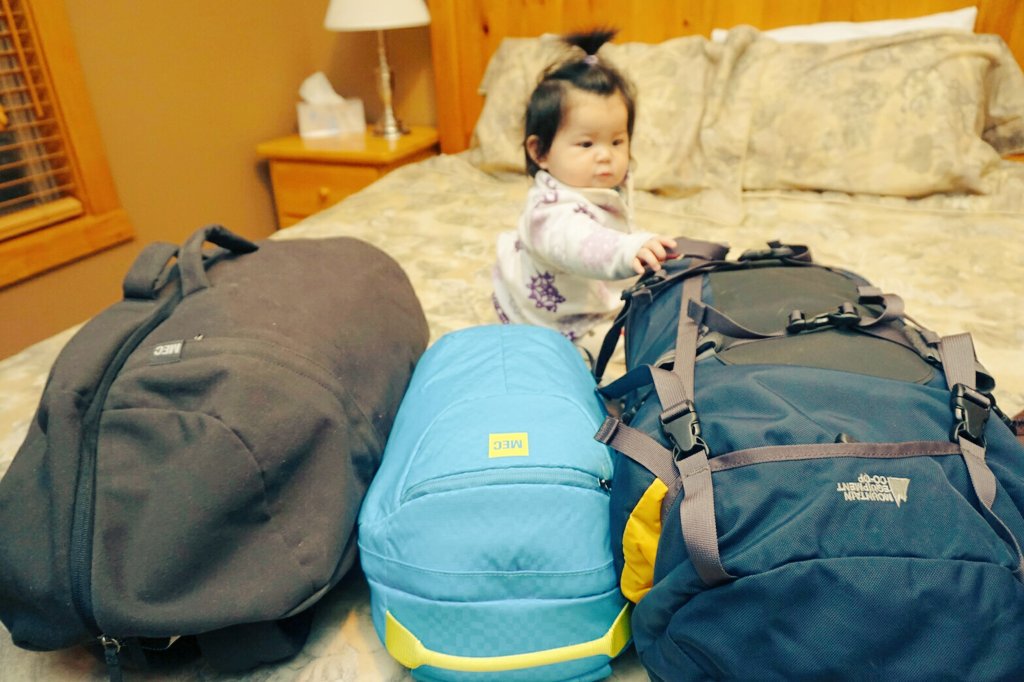 A few select photos of the chalet:

The comfort of the chalet (the new cloth washer and dryer we used several times) along with the superb weather (cherry on the top) absolutely gave value to our enjoyment at Big White. We had zero issues – albeit my brand new 1.5 week old MotorMaster battery in the truck died and took 20+ minutes of a Nissan Titian (V8) to warm and charge it for start – we are thinking of maybe doing this again next year; Is this my new annual winter trip??? Good-bye to the annual week long Whistler trip.
PS – If you do not have jumper/booster cables, make sure to invest into a good Jump Starter pack. Sadly my trusty JNC660 is quite aged and did not have the power to boost the big motor in frozen -28C weather – that job thankfully was done by the other truck – Thanks Paul! Click here to watch a video I posted about a cheap Jump Starter. There were several variables to my battery issue at Big White, feel free to comment below to ask if interested.
Thanks for reading my quick trip report. I will leave you with a few more photos and the trip video because photos (and videos) express much more than words; Enjoy!
.